Item Development for Computer Adaptive Tests
Over the course of the day we will share and discuss a range of different item types in use in computer-based tests. The discussion will focus on:
Assessment design and selecting item types to use

Benefits and limitations of different item types

The development and use of complex, interactive item types.
We will use as a case study the items developed for the national tests in Wales which include items for procedural numeracy, texts and items for reading assessments, and more complex item types to assess numerical reasoning.
We will also explain the item development processes used including:
Design and technical build

Expert panels

Linear (calibration) trials

Adaptive trials
Finally, we will consider some of the data available on the functioning of different types of items.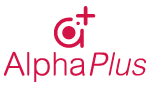 Sarah is one of the UK's leading experts in the design, development and evaluation of assessment. She has led teams working on assessment-related projects for a number of leading organisations including Cambridge Assessment and the National Foundation for Educational Research. She is currently Director of Assessment at AlphaPlus Consultancy. In this role Sarah leads a number of projects including assessment development, assessment standardising and grading, validation studies and evaluations. The projects cover assessments for school-aged students, as well as vocational and professional students.
Sarah has led teams:
developing and delivering qualifications for students of school-leaving age (GCSE and A Level)

developing national tests for younger students, including end of primary assessments

administering the international surveys for different jurisdictions of the UK (PISA, TIMSS, PIRLS, ICCS and PIAAC)

validating a new assessment scheme for qualifying solicitors

quality assuring assessments for senior dentists.
Sarah is currently leading a four-year project to develop national assessments in reading and numeracy for learners aged 7 to 14 in Wales. These assessments will initially be delivered on paper and are transitioning to computer adaptive testing over the course of the project. The first computer adaptive assessments, in procedural numeracy, have been delivered live in schools since December 2019.
Sarah is also leading a multi-year project to develop content for computer-based tests and scenario-based practical assessments for qualified social workers.
More broadly, Sarah is expert in a wide range of research techniques including evaluations, literature reviews, comparative studies and randomised control trials. She has worked extensively with assessment organisations and Ministries of Education in the UK and internationally.
Topic: Item Development for Computer Adaptive Tests
Presenter: Ms Sarah Maughan
Date: 10 September 2019 Tuesday
Venue: Holiday Inn Singapore Orchard City Centre
Time: 8.30am to 4.00pm

Workshop Fee: S$350.00 per participant. If the participant is attending the Asia-Pacific Educational Assessment Conference 2019, the discounted fee will be S$200.00 per participant for that particular workshop.

Fees are subjected GST and include all training materials, 2 tea breaks and a lunch.

Other Information: Registration is on a first-come-first serve basis. No refunds will be made for cancellations or in the case of absentees. The Academy accepts replacements for registered participants who are unable to attend for whatever reasons.